Round Up for the Ranch: Get the Details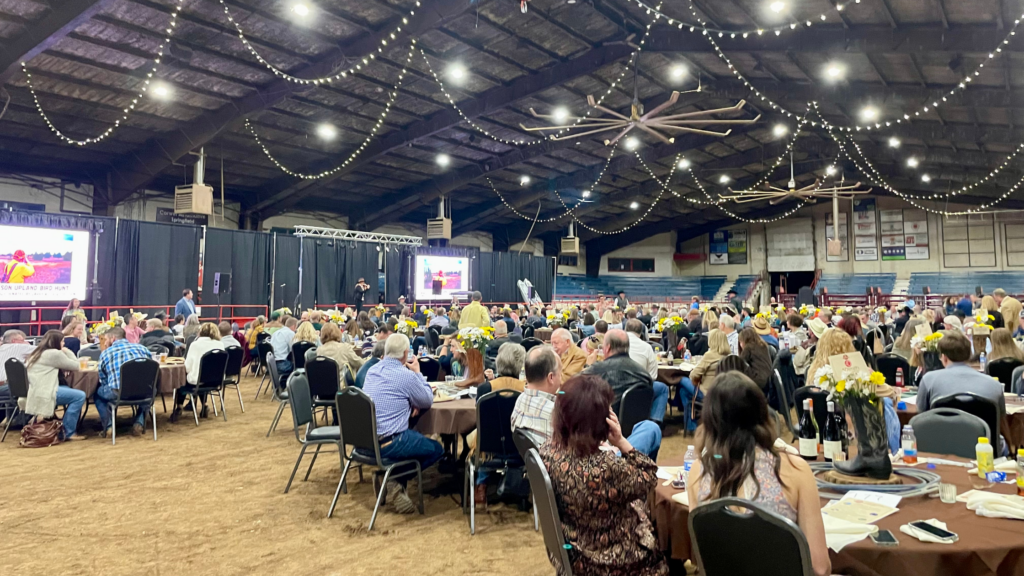 Our biggest event of the year, Round Up for the Ranch, is just around the corner! Preparations are well underway and the team here at Good Samaritan is working hard to ensure that it will be an evening to remember.  
Jayme, our Community Development Director, has been heavily involved in the planning so I had a quick chat with her to get all of the Round Up details. Check out what she has to say below! 
Q.  Tell me a little bit about what Round Up for the Ranch is. 
A. Round Up is our annual fundraiser. It's a super fun event where we have games, drinks, dinner and a live and silent auction It's more of a casual gala type event. You can come in your best western wear, and really just have a good time and learn more about Good Samaritan.
Q. What can people expect from an evening at Round Up?
A. When you check in, you'll be given your auction paddle and any other information you need for the evening. And then you can explore the silent auction. You can go find your table and mingle with other people. You can go play some games. This year, we're actually going to have a mechanical bull, which sounds kind of scary, but it's totally controlled and will be so much fun!
Q. Do you have any speakers for the event?
A. Casey Wray, our CEO, always shares a little bit about good Samaritan and why we do what we do to help empower youth in foster care and families in crisis. And then typically we show a video of someone who has gone through our program and they will share their story.
Q. What's your favorite part of Round Up?
A. My favorite part is probably just that everybody has a really good time. You never know what to expect when you come to an event. But everybody leaves having fun, and they see their friends or they meet people that they've never met before and make really good connections. And this is really what Good Samaritan is about – it's about healing through relationships and providing support and resources. And that's what Round Up provides for the youth and families that we serve – direct support so that they can heal from trauma and build resiliency.
Q. Anything else that you would like to share about Round Up in general?
A. It will be on April 14, 2023 at the Ozark Empire Fairgrounds EPlex East Hall  and we'll start at 6pm. So come ready to check in and have a great time.
Q. Oh, here's one more question. What's for dinner?
A. Good question! We're going to have some really yummy food prepared by the fairgrounds. We're going to have pulled pork and chicken with a baked potato bar, mac and cheese, and salad. And Pineapple Whip for dessert!
Ready to reserve your table for Round Up for the Ranch 2023? Click here. We can't wait to see you!