Celebrating Mother's Day at Good Samaritan
Happy Mother's Day! 
Mothers are essential to our lives. I'm Ariel, an intern here at Good Samaritan. I am preparing to graduate college and my mom is still one of my very best friends. Something that I really admire about her is the strength and passion she has for taking care of her community. She was a foster mom for a long time and now is an adoptive mom to my teenage brother and sister.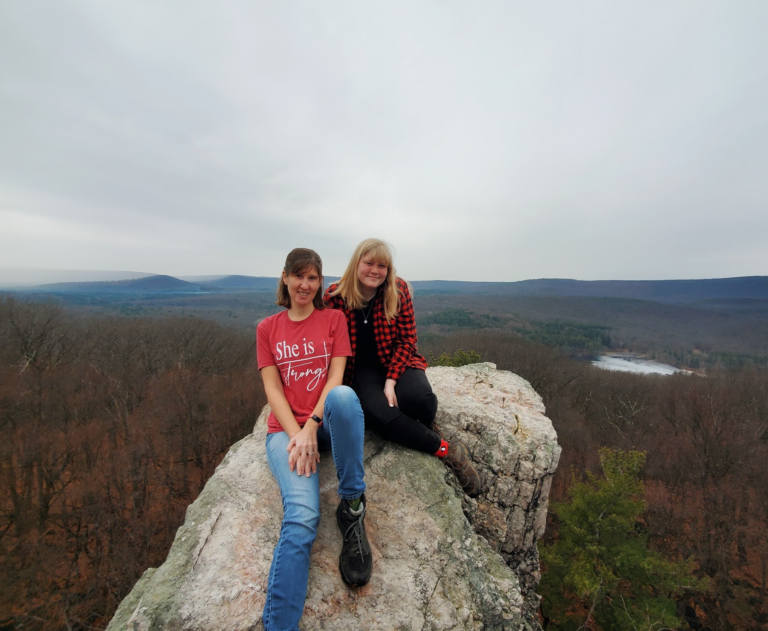 In the picture above my mom and I had just climbed one of the many mountains in our beautiful home state of Pennsylvania. Her shirt says that she is strong, and my mother truly is the epitome of strength. The mothers in our programs here at Good Samaritan are strong too. They climb many metaphorical mountains for their priceless children every single day. 
Did you know that Good Samaritan's apartments program is one of the few programs in the state of Missouri that offers housing and support to pregnant and single moms?
We believe that every mom matters, and that genuine connection with their children is important to building healthy relationships. In order to support these crucial connections, we provide access to necessities such as diapers, assistance in building savings, and resources related to parenting and life skills – all while hearing and supporting their dreams for the future.  
One of our moms that has recently aged out of our apartment program completed a college certificate, built up her savings, and learned new life skills, and continued to be a loving parent to her two precious children. She did this through hard work and consistently meeting with one of our encouraging case managers. 
When I asked my mom what she wanted for Mother's Day she told me that all she wanted was a sweet note that she could hold onto. Make sure to call your moms today and let them know how much you appreciate them. 🙂